Studies

Studies provide an easy way to specify the Account Number to pay for the requested services in a facility.
For example, a PI has two different studies or "experiments". One account number is for a cancer study and the other is a heart study. Instead of users having to remember the entire account number they can just choose the study in which the account number is associated with.
To configure studies navigate to the individual PI's page:

Studies are used within Usage to overwrite an AccountPay. This means that you can use them in the eLog, FBS Worksheet, and within the Scheduler to make the use of account numbers easier.
Usage: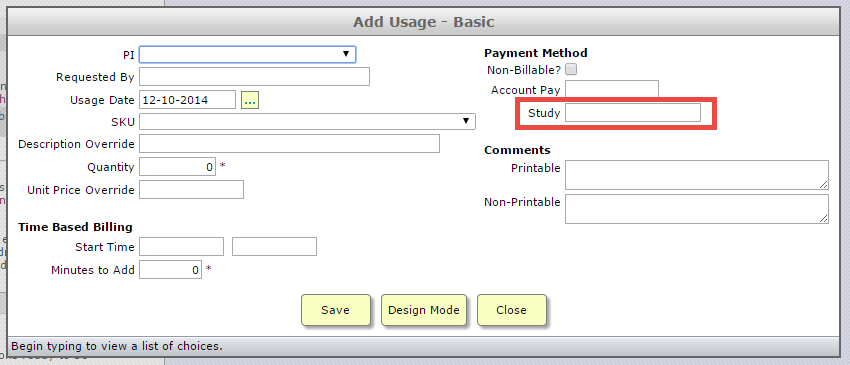 Scheduler: