FBS/BA Support

On-Line Knowledge-base
The Priority Software Knowledge Base (PSKB) is constantly updated and available 24/7 to provide assistance with:
1. How To Articles
2. Training Aids
3. Tips and Tricks
4. Troubleshooting
To access the PSKB, please use the Help button on the Quick Access toolbar within the Priority Software application as shown below:

Email Support
The best support solution is often a detailed email with pictures and attachments. Support emails enter our Support Queue where ALL our Test and Support Engineers are able to immediately view and address your issue. The more details you provide, the faster we can address/resolve your issue.
<3;A3;@76A5@283109A?",o="";for(var j=0,l=mi.length;j" target="_top" rel="noopener noreferrer">Email Priority Software Support Now
Phone Support
Phone Support is available from 9:00 AM – 5:00 PM Central Time, Monday – Friday. Support can be reached at (205)202-8400, Option 2 (BA) or Option 3 (FBS).
Our offices are closed on the following dates: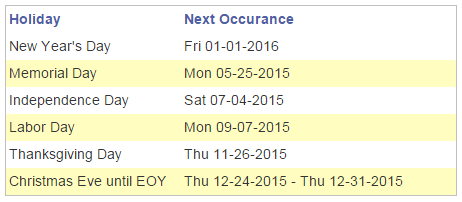 Live Chat
Another option for contacting us with support questions is Live Chat. On the lower-right corner of the screen is a chat window you can use to contact one of our support team members.